CBD Roll On (500MG)
CBD Roll On (500MG)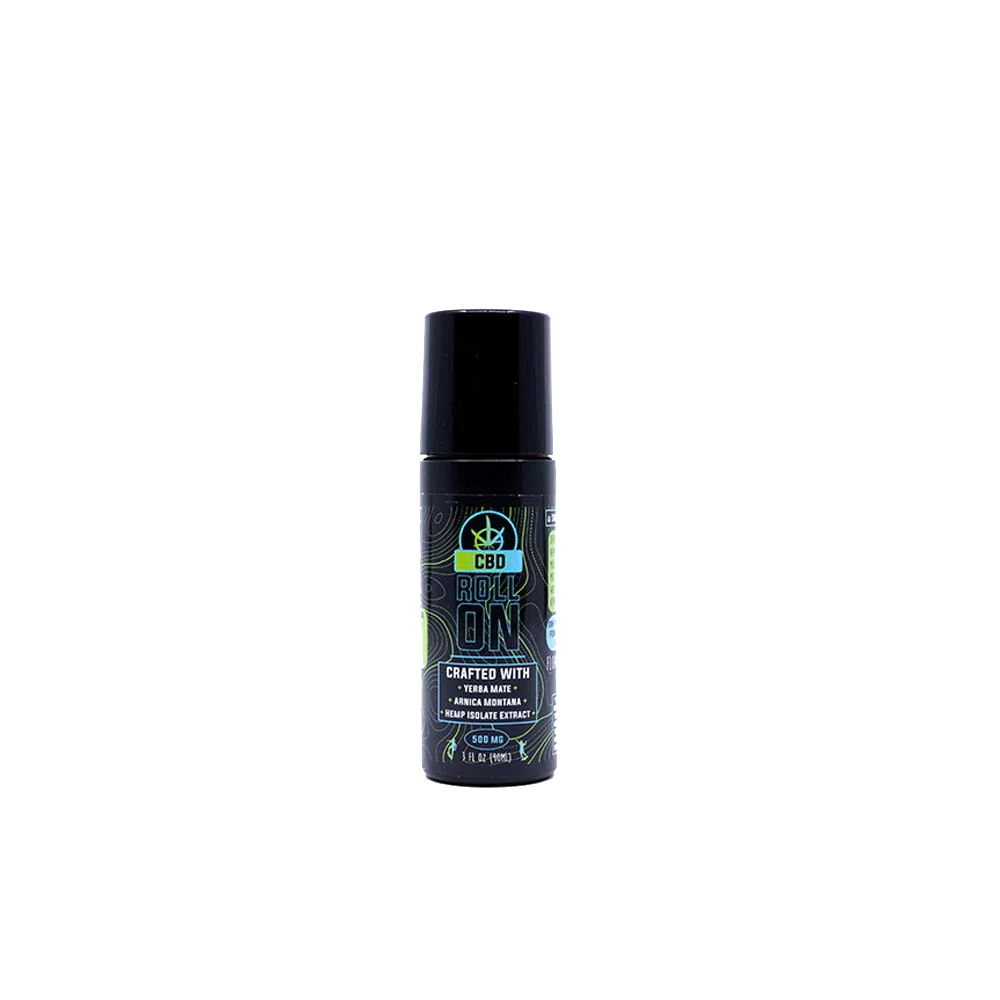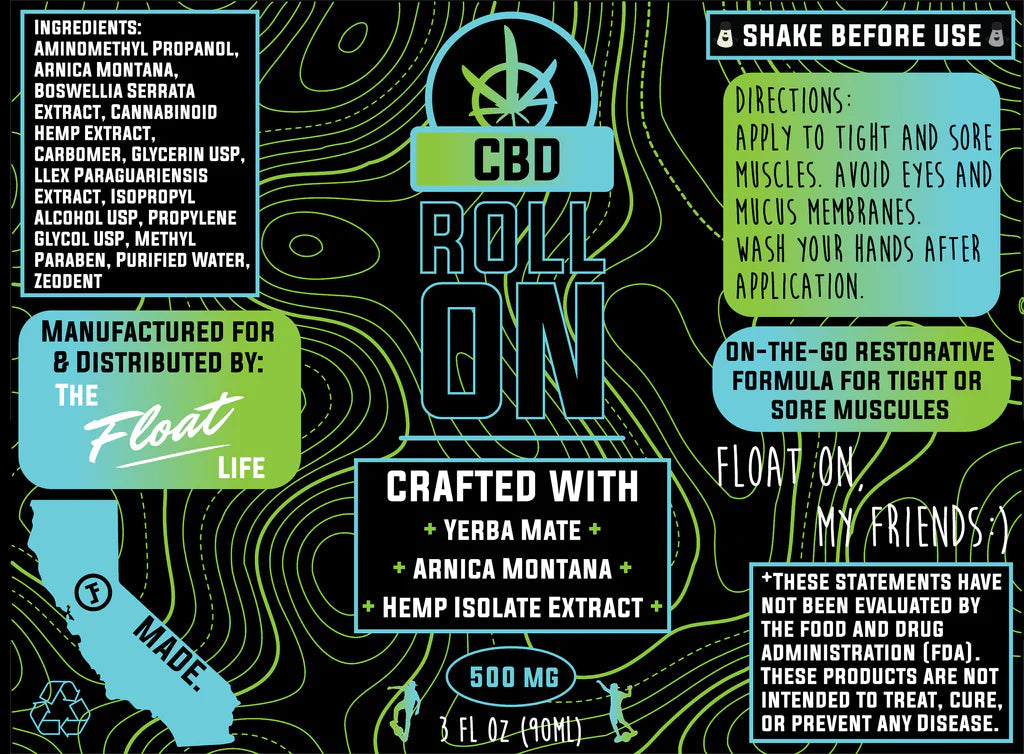 Roll the pain away with Float Freeze Roll On. This powerful cooling gel infused with 500mg hemp isolate extract contains soothing menthol and utilizes cryotherapy for rapid penetration. It provides temporary relief from minor aches and pains of sore muscles and joints.
Suggested Use: Rub a thin layer over affected areas not more than 4 times daily; massage not necessary. Do not apply to open wounds. Avoid contact with eyes and mucous membranes
.
This product is vegan, cruelty-free, gluten-free, and non-psychoactive.
Ingredients: Purified Water, *Alcohol, Daikon Radish Oil, Witch Hazel Distillate, Menthol, Carbomer, Cannabinoid Hemp Isolate Extract, Glycerin, Triethanolamine, *Olive Oil, *Arnica Montana, *Aloe Vera Powder, Pine Scotch Essential Oil, Spearmint Essential Oil, Lemongrass Essential Oil, Peppermint Essential Oil, Eucalyptus Essential Oil, White Camphor Essential Oil, Neem Extract, Ivy Gourd Extract, Eggplant Extract, Aloe Extract, Tulsi Extract, Basil Extract, Turmeric Root Extract, Seaweed, Tetrasodium Glutamate Diacetate, Phenoxyethanol.

*Organic Ingredients